Firefighter Roundabout – Beit Shemesh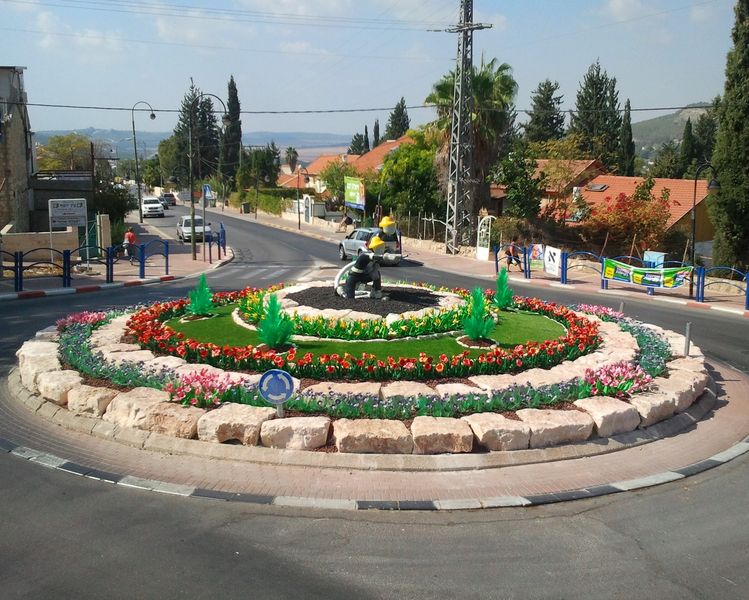 Traffic roundabout made of 4000 recycled bottles. This beautiful green garden is a one of kind project which was designed and constructed for the city of Beit Shemesh city in 2014. Located in the heart of an old neighborhood in Beit Shemesh and in recognition of the city firefighter who risked their lives massive wildfire on Mount Carmel. this Eco Green Garden saves money and serve as a source of pride for the residents of the city.
Resting place cushions- meeting point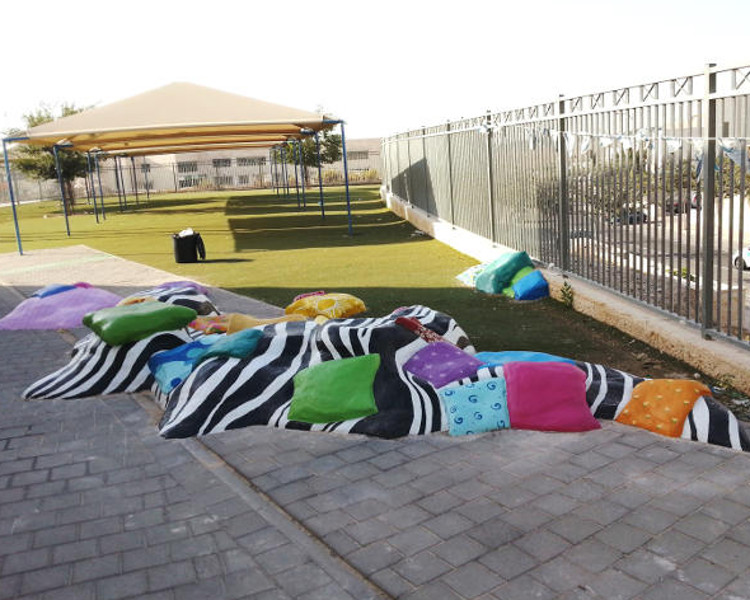 A seating area and play – school project in Modi'in , where we created a smoothed sculpture made of concrete. The sculpture is built on industrial waste and construction waste, used tires, plastic bags and used polystyrene. We have created hard and Sustainable concrete sculpted seating area, playing and skipping. Combined colorful sitting cushions givs the space warm and homey feeling. In fact, this project has created a new dynamic in the school, where you can linger, stay and talk. the Sculpture
placemaking- IDF base – Haifa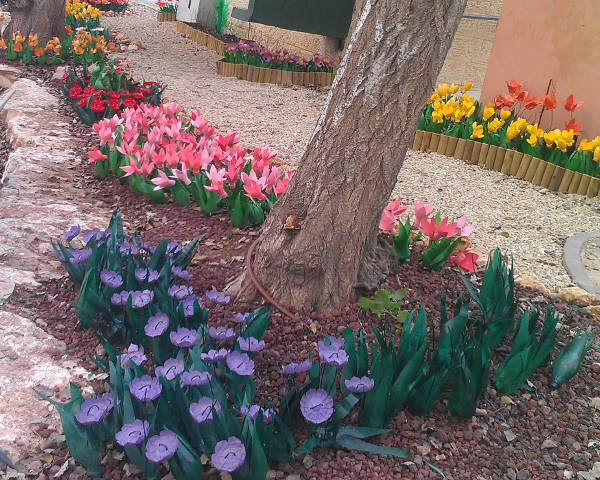 The unique project of designing and creating a blooming garden in the entrance ofthe IDF Navy base in Haifa. The project was initiated by the base commander, who wanted to add color and joy to the landscape, while implementing values of sustainability, an issue of deep concern and passion that is close to his heart. Led by the environmental officer, all soldiers on the base collected bottles from all around Haifa. Supervised and guided by artist Rinat Louk Elhaik, they personally washed, cut, painted and created various types of flowers and plants. After three months of work and two intense days of construction, the garden was created according to Rinat,integrating smooth and intertwined lines into the landscape and inspired by the waves of the sea as seen from the base, .
Green Dinosaur-an environmental sculpture Among mountains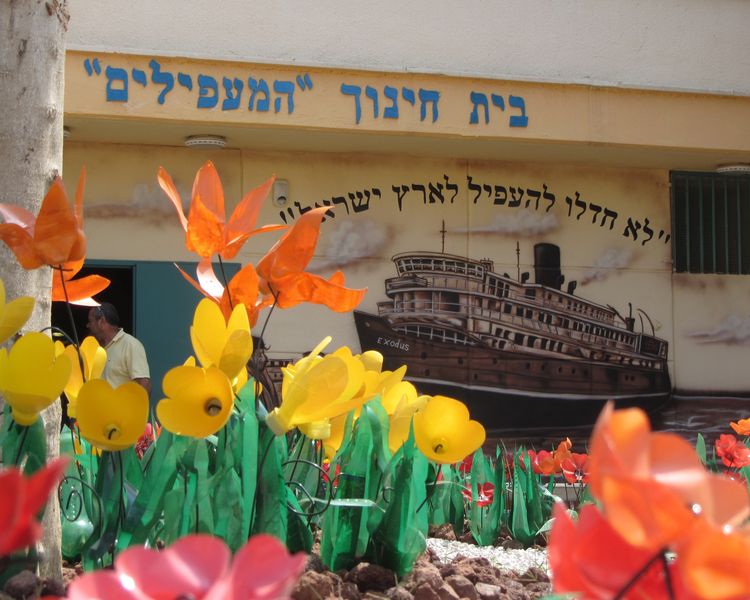 A Huge dinosaur sculpture designed for climbing and play in school Area. the landscape around and the needs of the community Led us to create a sculpture to be similar in structure to the mountain landscape around. So far, this area was a neglected area, Children do not bother to get there and the fruit trees Left alone. Once it was decided to take care specifically of this area We collected waste products from Every corner until we have created a whole new mountain The mountain covered with concrete, sculpturing and painting work was done manually. In addition, we cleaned up the land among the fruit trees And created a circular walking trails -The area has become a real orchard -the space become a place, with New space life. Today, the place became active and the kids love to stay and play there.