"Change will not come if we wait for some other person or some other time We are the ones we've been waiting for we are the change we seek"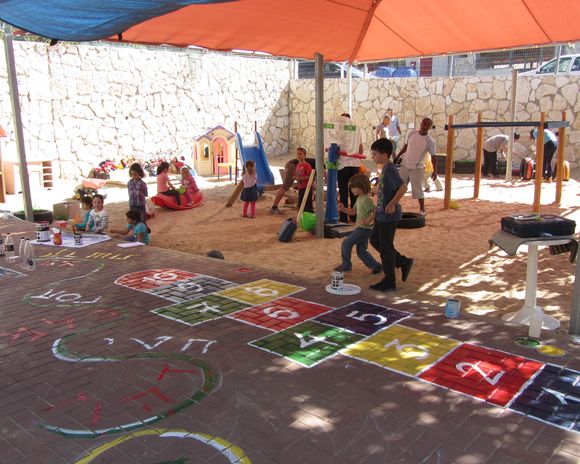 At this kindergardens in Tzur Hadassah and or-akina, we chose to initiate the establishment of an active court. One morning, all the children's parents worked and created a golf course made of used tires, flowering beds, floor paintings and other games. The children made ​​faces from building materials and junk and we have created a mosaic of hundreds of plastic stoppers In the form of a colorful rainbow greeting the children every morning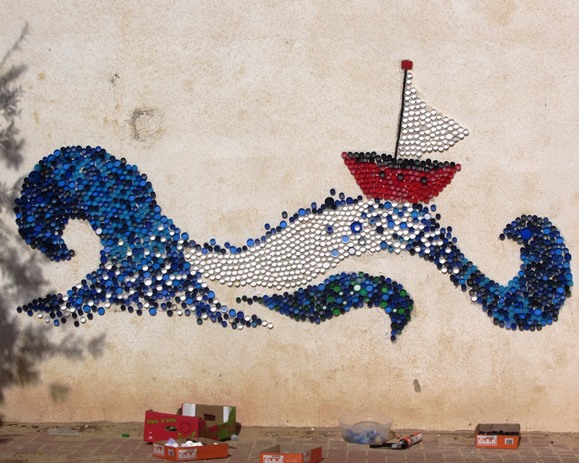 Project to create mosaics made of plastic caps collected by young students in special education classes from primary school- "har-tuv" in kibutz tzora. The works are part of a large project to Improving the appearance of the school yard which will include the creation of blooming gardens made from plastic bottles, benches, sculpture made of used tires and more .. Each mosaic was inspired by the main theme of the project which is: man and nature.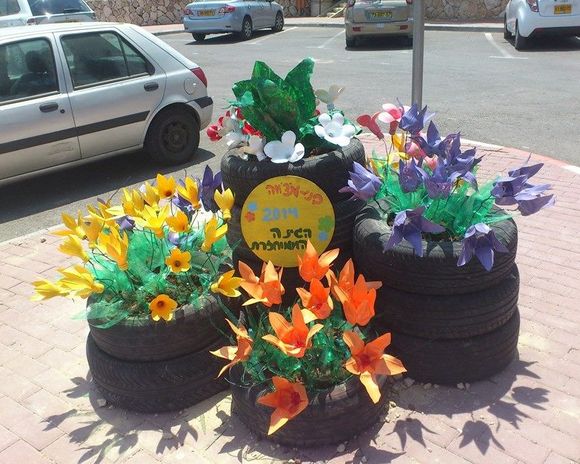 Sarigim is a charming village in HaElla Valley. Every year its Bar Mitzvah aged youth to do something to contribute to their community. This year we decided to join them and support them in the design and construction of blooming flower beds located at the entrance of the village.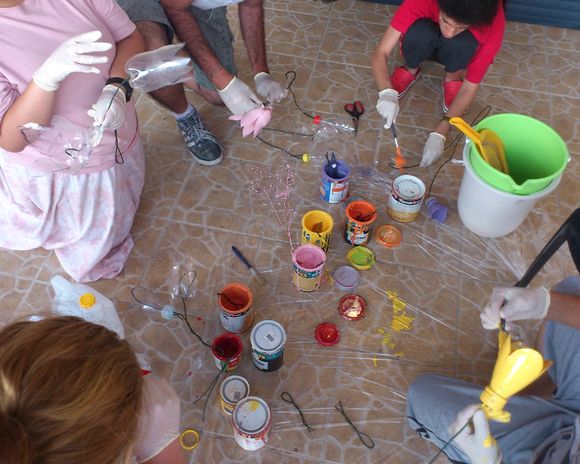 Workshop for residents of the Beit Shilo Hostel for people with various cognitive disabilities. They cut and formed flowers from colored bottles. The workshop was a collaborative effort between residents and young student volunteers.
Bottles in Bloom provides employment to people living with mental and cognitive challenges, encouraging each individual to produce beautiful work regardless of their unique challenges.